About
Book an Appointment
Dr. Kaitlyn Elash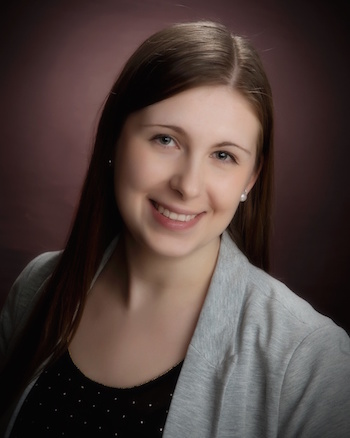 Dr. Elash was born and raised in Saskatoon. After completing her three-year Bachelor of Science degree in anatomy and cell biology at the University of Saskatchewan she moved to Waterloo, ON for optometry school. She graduated from the Doctor of Optometry program at the University of Waterloo in 2014. Among other recognitions during her training, Dr. Elash was the recipient of two general proficiency awards for academic achievement.
As part of her training, Dr. Elash was fortunate to complete an internship at the Jack C. Montgomery Veteran Affairs Medical Centre in Muskogee, Oklahoma. Here she gained extensive training and hands on experience in diagnosing and treating ocular disease in the geriatric population. Dr. Elash is also passionate about doing pediatric eye exams and basic training for eye coordination issues.
One of Dr. Elash's most humbling experiences was in 2012 when she traveled to Chiapas, Mexico with Volunteer Optometric Services to Humanity, which is an organization committed to providing eye care to those in need. Dr. Elash was a part of a team that took care of the vision needs of approximately 2300 patients in the span of a week. Dr. Elash hopes to continue going on optometric mission trips in the future.
When Dr. Elash is not taking care of your vision needs, you can find her kicking up her heels polkaing at various Ukrainian events around the city. She is also an avid baker, and often works on trying to master her grandma's famous family recipes. Dr. Elash is ecstatic about being able to provide eye care to the Saskatoon community. She is committed to providing you with exceptional eye care with a focus on meeting your individual needs and goals.